According to foreign media reports, the world's largest battery energy storage project - Moss Landing energy storage facilities. It occurred battery overheating event on September 4t. On that day, safety monitoring personnel founded that some lithium-ion battery modules were overheating in the first phase of the Moss Landing energy storage system. And monitoring equipment detected a small number of cells whose temperatures exceeded operating standards.
Although the incident was not serious enough to cause a fire, it was a thought-provoking one. It is urgent to address the safety performance of lithium batteries. Specific safety prevention and improvement measures can be taken as follows.
1. Standardization of lithium-ion battery energy storage system design, testing, operation, and maintenance
2. Fire protection system to implement graded warning and multi-level protection mechanism
3. Development and industrialization of solid-state lithium-ion batteries
4. Upgrade electrolyte formulation and positive and negative electrode materials
5. Establish a self-excited thermal protection mechanism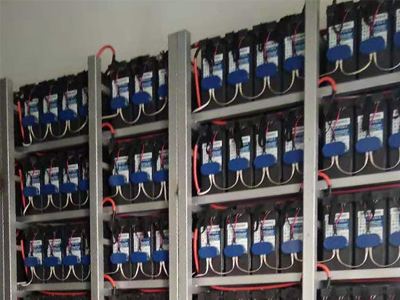 Nanjing Xiante Storage System
It seems that a set of reassuring energy storage equipment requires excellent and selected design solutions. And we have had a lot of experience in these aspects, such as a set of energy storage independent expansion systems invested in Nanjing Xiante, the energy storage system uses a highly reliable lead-carbon battery. The fire requirements are lower than lithium batteries. This project not only avoids the risk of electricity consumption but also greatly reduces the cost of electricity consumption while meeting the needs of the customer's business.

Therefore, in the process of promoting energy storage projects, different types of batteries can also be considered. In this way, safety risks can be effectively reduced and customers can pick different implementation options according to their needs.