China's first market-run (grid-side) Shared energy storage power station was built in German city, Haixi Mongol and Tibetan autonomous prefecture of Qinghai province on Thursday, the state grid of China Qinghai electric power corporation said. Smart grid system design company shares with you.
It is understood that the energy storage power plants invested by Shanghai Electric Power Generation Group, the construction scale of 32 megawatts (MW), capacity of 64 megawatts (MWh), the combined energy storage and photovoltaic, wind power, while in the "scenery" good resource store energy to resist under the "scenery" poor conditions of new energy resources generated power fluctuations.
As of the end of November, the total installed capacity of the power grid in Qinghai 31.53 million kilowatts, including new energy installed capacity of 15.77 million kilowatts, accounting for 50%, is the province's largest installed capacity of the power grid is also China's Qinghai currently the highest proportion of new provincial energy grid.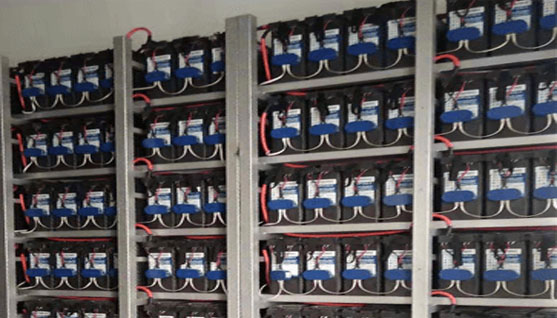 China State Grid Qinghai Electric Power Company, in recent years through the implementation of energy storage Qinghai market trading and ancillary services peaking two commercial operating models, developed multiple, mutually cooperative intelligent power control system, the completion of share market trading platform and storage blockchain platform, and for the first time shared storage blockchain technology into the electricity trading market in order to promote the development of energy storage industry to enhance the level of new energy consumptive.
It is estimated that by 2020 China's first foreign clean energy to send UHV channel (Qinghai, Henan to ± 800 kV HVDC project) put into operation, Qinghai new energy installed capacity will further increase, the proportion of clean energy will reach 90.6%.
China State Grid Qinghai Electric Power Company said shared storage has become an important energy research under the framework of the Internet, the future will deepen cooperative scheduling control study based energy storage power plants to the grid blockchain technology, a breakthrough gigawatts (GW) level storage plant cooperative control technology, abundant energy storage market trading products to enhance the Qinghai new energy consumptive and send capabilities.
Our company provides smart micro grid design.