According to a document issued by the municipality, Finnish energy company EPV Energy is planning to build an 80-100MW photovoltaic power plant in the town of Lapua in South Ostrobothnia. Photovoltaic system design company shares with you.
The plant will occupy 140 hectares of waste peatland and the group 's EPV Bioturve Oy department will replace the peat power generation facility. Peat, which accounts for about 4 percent of Finland's electricity, is more polluting than coal and emits more than twice as much carbon dioxide as natural gas.
The proposed solar project will consist of 463,680 solar panels and will be connected to the Lapua-Sänkiaho 110 kV grid. It is unclear whether the project has any subsidies, or whether it intends to sell electricity on the spot market, or sign a private electricity purchase agreement with an energy contractor to sell electricity.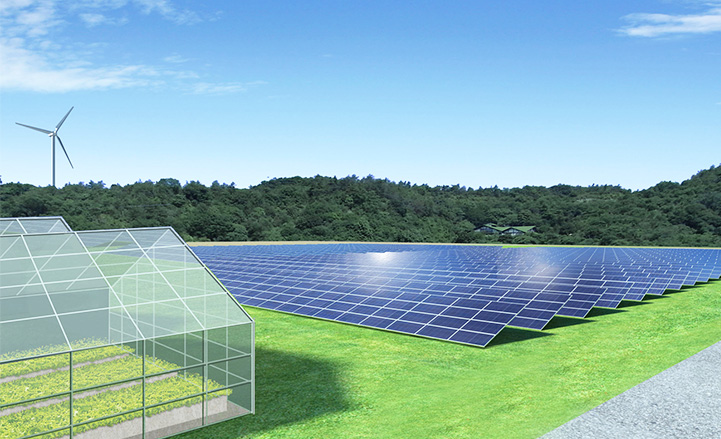 According to data from the International Renewable Energy Agency, the project will be the largest photovoltaic project in Finland so far. As of the end of last year, the installed capacity of solar energy in Finland was 205 MW.
In addition, the Finnish marine and energy company Wärtsilä and the municipal energy company Vantaa Energy have announced plans to build Finland's first electricity-to-gas facility, using carbon dioxide emissions and electricity from a waste power plant owned by Vantaa Energy to produce "carbon neutral" synthetic biogas.
The two companies are about to conduct a feasibility study on the project. Wärtsilä said, "Once confirmed to be feasible, both parties will continue to cooperate in the development of this project and build it as a commercial-scale pilot project." The synthetic biogas produced will be used to replace natural gas for central heating and reduce carbon dioxide emissions from Vantaa Energy.
A recent study jointly released by German transmission system operator (TSO) TenneT and Dutch gas infrastructure and transmission company Gasunie emphasize the importance of electricity-to-gas networking to help meet EU climate change goals. The report highlights the role of electricity-to-gas in further promoting renewable energy power generation, including the impact on seasonal supply and demand. The two companies have jointly developed a 100 MW electricity-to-gas pilot project in Lower Saxony in northwestern Germany.
Our company provides renewable power generation facilities.