Recently, the Egyptian New Energy and Renewable Energy Authority (NREA) announced that it is considering a request to build a 6.34GW power generation project, of which 2.75GW is borne by the private sector.
Mohamed Al-Khayat, head of NREA, said the projects include 250MW wind farms and 170MW photovoltaic power plants owned by the public sector. In addition, it also includes a 1950MW wind farm to be developed by the private sector and an 800MW photovoltaic power plant.
Al-Khayyat said that in 2019 Egypt 's total power generation will be 20.782 billion kWh, of which hydropower will be 14.597 billion kWh, wind power will be 3.207 billion kWh, and solar power will be about 2.403 billion kWh. In addition, the traditional thermal power generation capacity is 4.7 million kWh. The total fuel savings in the country is approximately 4.3 million tons of oil equivalent. Our company can design hybrid solar photovoltaic system for you.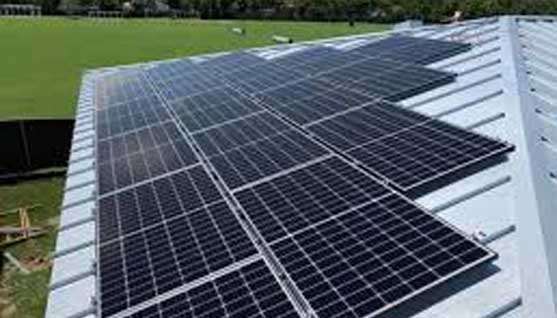 He added that Egypt's goal is to increase the contribution of renewable energy to power generation to about 20% by 2022, with solar energy accounting for 3%. According to the plan, by 2027, the country's installed solar capacity will reach 3.5GW, including 700MW CSP installed capacity and 2.8GW photovoltaic installed capacity. By 2035, another 28.2GW of photovoltaic power generation capacity will be added.
Egypt has previously built a 20MW ISCC Kuraymat project (total installed capacity of 140MW). According to official plans, CSP will account for 3% of the energy sector by 2035, and a 100MW will be developed at West Nile by 2022 The CSP project is currently in preparation for bidding and is jointly responsible for the official Egyptian EETC and NREA. In addition, Egypt SES also plans to develop 5 CSP projects.
The government will encourage private participation in investment by adopting a series of flexible policies and models, such as proprietary operations (BOO).
Al-Khayat said that Egypt is currently developing a 1465MW solar complex in Benban, Aswan.
Except for NREA government wind farms in Zafarana and Gabal El Zeit, the annual growth rate of private sector projects is almost double that of the former.
He emphasized that Egypt is willing to continue cooperation and exchange experience and knowledge in the field of power and renewable energy in Africa. Currently, NREA is implementing renewable energy projects in approximately 15 countries on the African continent through Egyptian grants and joint cooperation agreements.
The above information is forwarded by the hybrid grid system design company.