Recently, the International Energy Agency (IEA) released the renewable energy market report 2019. According to the report's forecast for the renewable energy market, the installation of solar photovoltaic systems in homes, commercial buildings and industrial facilities will increase significantly over the next five years and change the way electricity and electricity are consumed. Solar photovoltaics system solution company shares with you.
According to the report, distributed PV will account for nearly half of the total PV market by 2024, with industrial and commercial distributed PV becoming the major market, accounting for 75% of new installations in the next five years, and household PV system installation in households is expected to double to about 100 million by 2024.
The professional organization has pointed out the direction for the photovoltaic people who are still hesitating. The future development potential of distributed photovoltaic is huge. The current industrial and commercial distribution has realized the user-side parity Internet access in China. With the liberalization of power market transactions and the liberalization of "wall sales", more and more opportunities will appear in the field of distributed photovoltaics, distributed photovoltaics. The risk is also decreasing.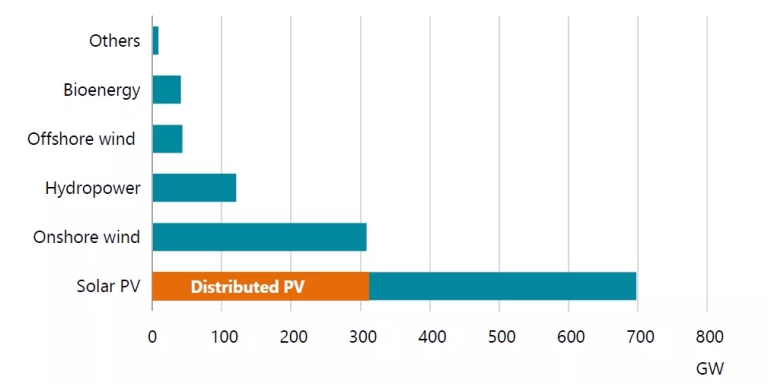 As policies continue to improve, costs continue to decline, and applications continue to expand, the total installed capacity of distributed PV will double by 2024. However, from a technical perspective, this will only account for 6% of the global distributed PV development potential.
Through renewable energy grids, policy and financial support, the government can promote renewable energy growth by about 25%, enabling renewable energy generation to meet sustainable energy goals.
Our company also provides off grid solar system.